Archive for the 'School' Category
The Daruma doll symbolizes good luck and determination and is an interesting part of Japanese culture. These papier-mâché dolls are used for goal-setting and encouragement. When you buy one from a temple or a store, the doll has two giant white eyes with no pupils, representing Bodhidharma, a Buddhist monk who according to legend meditated for nine years straight and lost his vision.
After making a wish, you can draw in the pupil for one eye. This alerts Daruma to your wish and motivates him to help you so that he can regain full sight, symbolically reaching enlightenment. You can draw in the second pupil only after you've achieved your goal or your wish has come true.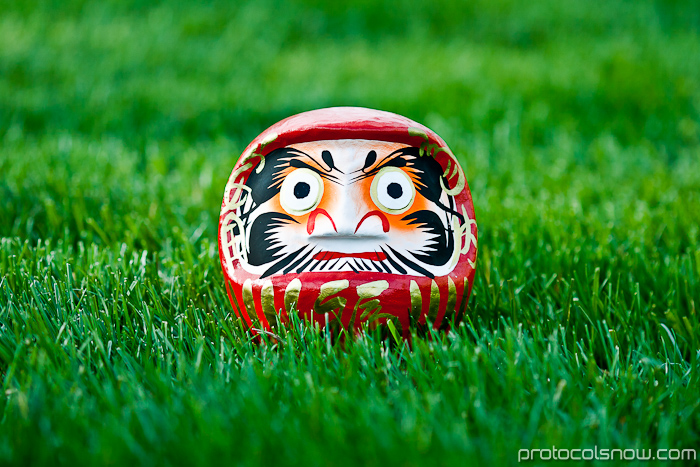 A couple weeks ago, 4th year medical students participated in Match Day. At 12 PM EST, all the students across the country opened envelopes that revealed where they would be going for residency. That moment is the culmination of years of school and a long application / interview season. I had applied to be an internal medicine resident and interviewed at 20 hospitals across the country, including an unbelievable stretch of 5 interviews in 5 straight days in 3 different states. I can guarantee nobody else did something like that because it was a combination of extremely lucky scheduling and pure desperation on my part to squeeze in as many interviews as possible.
Ultimately, I matched into my #2 choice out of 24 programs, and I am heading back to California!! I graduate from medical school in 2 months and will be taking a 3,000+ mile, 11 day roadtrip driving across the country back home to Los Angeles.
It was not easy and I am very lucky and grateful for the opportunity. If I had known how difficult it would be to return to CA either for medical school or residency, I very possibly would have went to either UC Berkeley or UCLA for college instead of fleeing the state. But the reason I left in the first place was for those supposed "life experiences" being in a different part of the USA. If I could re-live my life, it's hard to say what I would choose to do…
But at last, my Daruma now has achieved enlightenment.
This past week, I was at Harvard Medical School for a few meetings. HMS is widely considered the best medical school in the world, so when I set foot on campus, I dropped to my knees and I felt like I arrived at Mecca. Actually, considering the magnificent marble neoclassical buildings here, Mount Olympus may be a better description. Either way, it was godlike. I never fail to be impressed by the legacy and significance of this campus.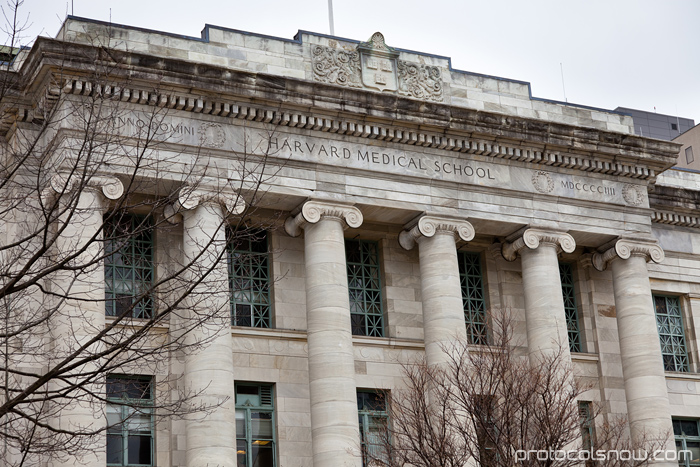 Unfortunately, the trip was not for pleasure so I did not have much opportunity to explore. I did manage to take a few photos and paid a special visit to the striking Boston Public Library.
Over a year has passed since I last wrote about my adventures in medical school. The last time I discussed anything school-related, I was just starting 3rd year. This is when the fun begins and fresh medical students with zero clinical experience are tossed head-first out of the classroom into the hospital workplace. You might think that after two years of medical school, we would know a thing or two.
But no.
After we hurtle through the air and land in the hospital, we are immediately and ruthlessly punched in the face with the grim reality that we know nothing about taking care of patients. Truth of the matter, the first two years are dedicated to studying basic science subjects like physiology of the human body, anatomy, microbiology, biochemistry, pathology and all sorts of other "-y's". All important information, sure, but the challenging part of being a doctor is applying that massive amount of information in real life, with all its subtleties and complexities. Learning how to apply medical knowledge for patient care goes beyond just 3rd year and takes years, which is why we have residency training after graduating from medical school.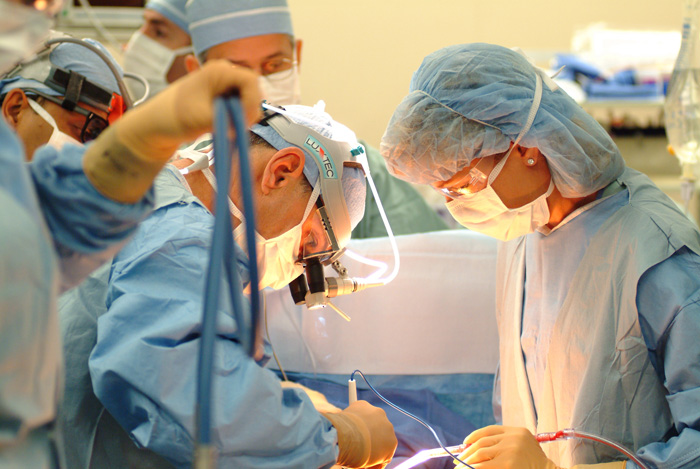 3rd year is about more than just getting our first clinical experiences. It's also our only exposure to the practice of every major medical discipline (pediatrics, surgery, OB-GYN, and so forth). We spend one-two months rotating through each medical specialty and getting a taste for everything. That's why 3rd year is so critical because guess what? We have one year to try everything out before we pick a specialty and apply to residency in 4th year. One year to choose our career.
Most students enter medical school with some idea of what kind of doctor they wish to be, but faculty always advise us to keep an open mind because nobody really knows for sure until we actually spend two months in a specialty rotation grinding out the hours. Students may be deadset on becoming pediatricians, for example, because they "love kids". Well, spend two months working with very sick kids, a few who may die under your care, and some people change their mind because they can't take it.
Before I started 3rd year, I was strongly considering a surgical career. Working with my hands, using cool surgical instruments, taking advantage of my manual dexterity, curing patients (surgery is the only way to eliminate many diseases) … all of that sounded very appealing in theory. But less than a week into the surgery rotation, I was already miserable.
Now that I'm a medical student in the clinical years, rounding at the hospital is a big part of my daily routine. What we do is get to the hospital early in the morning, check up on our assigned patients and see how they're doing, and then "round" with the entire team and attending doctor. This involves stopping by each patient on the service and giving a short presentation/update so that the team learns about different patients. That's how we gain experience and level up.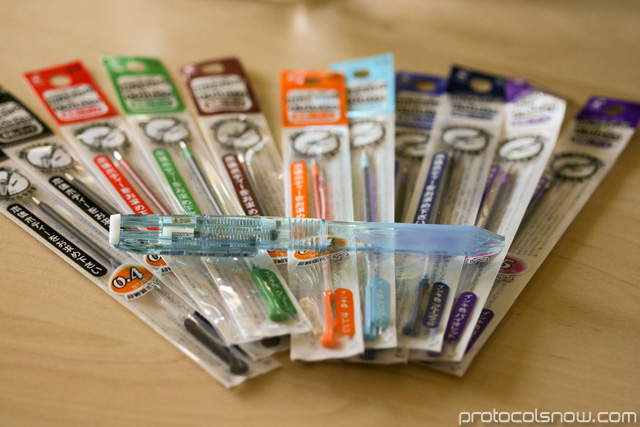 I take lots of notes during rounds, and I've discovered that multi-color pens can be extremely helpful so I can color-code to easily pick out specific information. American office chains like Staples and Office Max stock some multi-color pens, but color selection is limited and the pen designs are bland. This is where I turn to JetPens, an awesome online store with a great design and tons of clear product photos. If you've ever been to a Japanese stationary store, surely you've gawked at the immense selection of pens and pencils on display. JetPens is a perfect online counterpart that captures the "kid in a candy store" sensation I feel in those stores.
When I first started this blog as my senior year of college was winding down, medical school was just a few months away. My original vision was, sure, to have the gaming and entertainment discussion you currently see on here, but also to document my progression through med school. The first 2 years are the basic science years where we learn anatomy, biochemistry, pathophysiology of diseases, etc. Mostly lots of rote memorization in the classroom so nothing terribly interesting to write about, though cadaver dissection might be something I can go into sometime.
In July, I began Med 3, which is the start of the clinical years. This is when we rotate through the various general divisions of medicine (like surgery, internal medicine, pediatrics) and actually work in the hospitals and clinics. Each rotation is two months long (though some are divided into multiple parts) and I've decided to write an overall impression as I finish each one.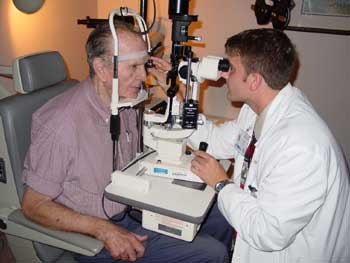 After helping my brother move out of his dorm and going apartment hunting, we visited Harvard Medical School and Massachusetts Institute of Technology (MIT). I had already seen the usual sights two years ago on my first trip to Boston, but we went again this time largely to show my cousin around and also to occupy the last afternoon in Boston before flying home.
My brother graduated last week from Harvard University undergrad. It was a sentimental moment for many of his peers, who would be saying goodbye to Cambridge, Massachusetts. However, my brother still has 8 more years to go in the Harvard M.D.-Ph.D program so he was comically ho-hum by the whole event.
I don't know if graduations are that interesting honestly, but if you've never been to Harvard University, think of this as a quick tour.
Hey folks, I'm breaking my blogging hiatus briefly with some great news: my brother was accepted to Harvard Medical School, MD-PhD program! Not only will medical school be free for him (I'm going to be saddled with all kinds of loans when I graduate med school), but he'll be PAID. This is awesome timing for him as well with Barack Obama's recent legislation on stem cell research, which my brother has big dreams for. Research really isn't my thing — I'm doing a poster presentation at a research fair in a couple weeks, but that'll probably be my last experience with research =P
But this is great timing for me as well, a kick-in-the-pants motivator with the USMLE Step 1 less than 3 months away. I'm slipping back into blogging silence after this post, but if you haven't noticed on the sidebar, I've set up a twitter account which I've been updating pretty regularly. Keep up with my mundane updates that way if you wish, and I'll be returning to blogging status in June! If all goes well, I'll find a new Wordpress design because this very stark, minimalist design is too boring for me.
So with this flurry of blog posts in the past few days, it's time for me to take a break. I have less than 5 months until I take the USMLE Step 1 exam, possibly the most important test of my medical career. As I mentioned a while back, I will be taking a blogging break until then so I have one less thing to distract me. I will, however, still be visiting my usual sites so don't be surprised if I stop by and drop a comment (I can't study all day after all).
My schedule for the next half year or so: finish the 2nd year of med school strong, prepare for the test in early June, attend my brother's graduation at Harvard, come back to school for hospital orientation, and then a vacation at an undecided location. Take care, and see you in the summer!